As you probably know, the current blog header and image I now use for my online avatar were done by +Satine Phoenix. I launched the new image on January 19, 2017.
Satine and I discussed the final product, and she commented on how she really like the image for the black background and would really like it on a t-shirt. I said, "What size?" She said, "Small." I told her I'd bring it to Gary Con IX. She forgot we had that conversation and was so excited when I gave it to her. Satine was kind enough to model for a picture with her new shirt. She even laid it out in front of the table where she and her partner, +Ruty Rutenberg, the DM on Maze Arcana did a seminar on live streaming. She proudly told everyone, "I did that!"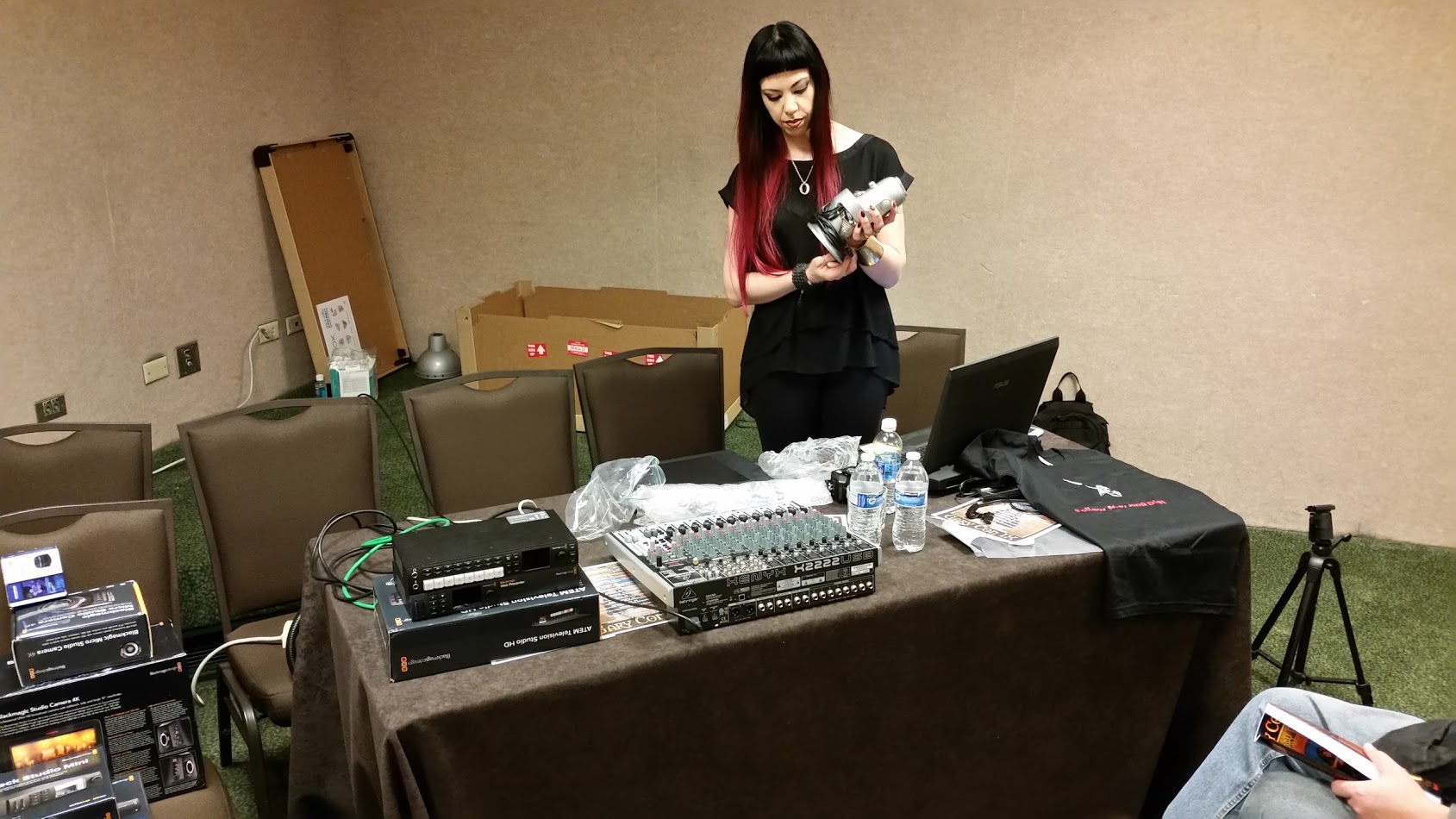 Ruty told us after the seminar that she was so excited about how it turned out that she talked about it for a few weeks. I thought that was so cool, and she is glad to let me use these pictures to promote my online presence. I also want everyone to check out Maze Arcana (on Twitch every Sunday, on YouTube, and see their Patreon), GM Tips on Geek & Sundry, and her website. Also check out her book, Action Heroine's Journey on Amazon. She's working on a new book, and you can help support those efforts at her Patreon.
CafePress Shop Now Open
Now I'd like to announce my CafePress Shop, where you can get my first offering of the image for the black background. More variations and other designs to come in the months ahead. Profits from the shop will help offset costs for running my blog, and social media channels. If I make enough from the shop, I can buy more art, or support more people on Patreon.
This design and future designs will also be available for giveaways as my channels grow. The fun and excitement of Gary Con last weekend has re-energized me. I'm hoping for great things in the months ahead.
If you like what I do and want more of it, please drop me a line. Tell me what you like and what you'd like more of. I'm becoming known to many for reviews. I do reviews anyway, but touch on all kinds of my tabletop gaming and geeky/nerdy interests.
Satine made a channel intro for me last year at Gary Con VIII. Here's  the blooper reel.
Here is the video announcement for my CafePress Shop: