An interesting find was in the news at the end of September, 2014. An ancient and well preserved Greek tomb was found that dates to the time of Alexander the Great and some suspect it might be that of his mother.
This applies to this blog because of the pictures and sketches and how they illustrate such things for extrapolation into game play. One gets a sense for how a 2,400 year old tomb would really look, and the condition of its contents. Of course, magic and technology in the game world can change that.
One article here with a picture of sphinxes guarding the entrance, the caryatid columns and a sketch of the layout of the tomb in 3-D.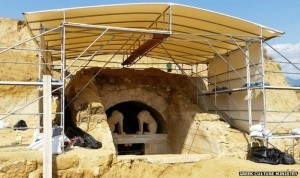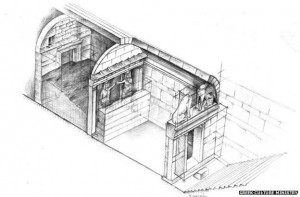 Another article on Yahoo, here, with a video and a the same sketch as above but showing the third chamber.
I grabbed a screenshot of it below.