My Grimtooth's Traps hardbound 460 page book finally arrived. I pledged $50 for the basic hardback.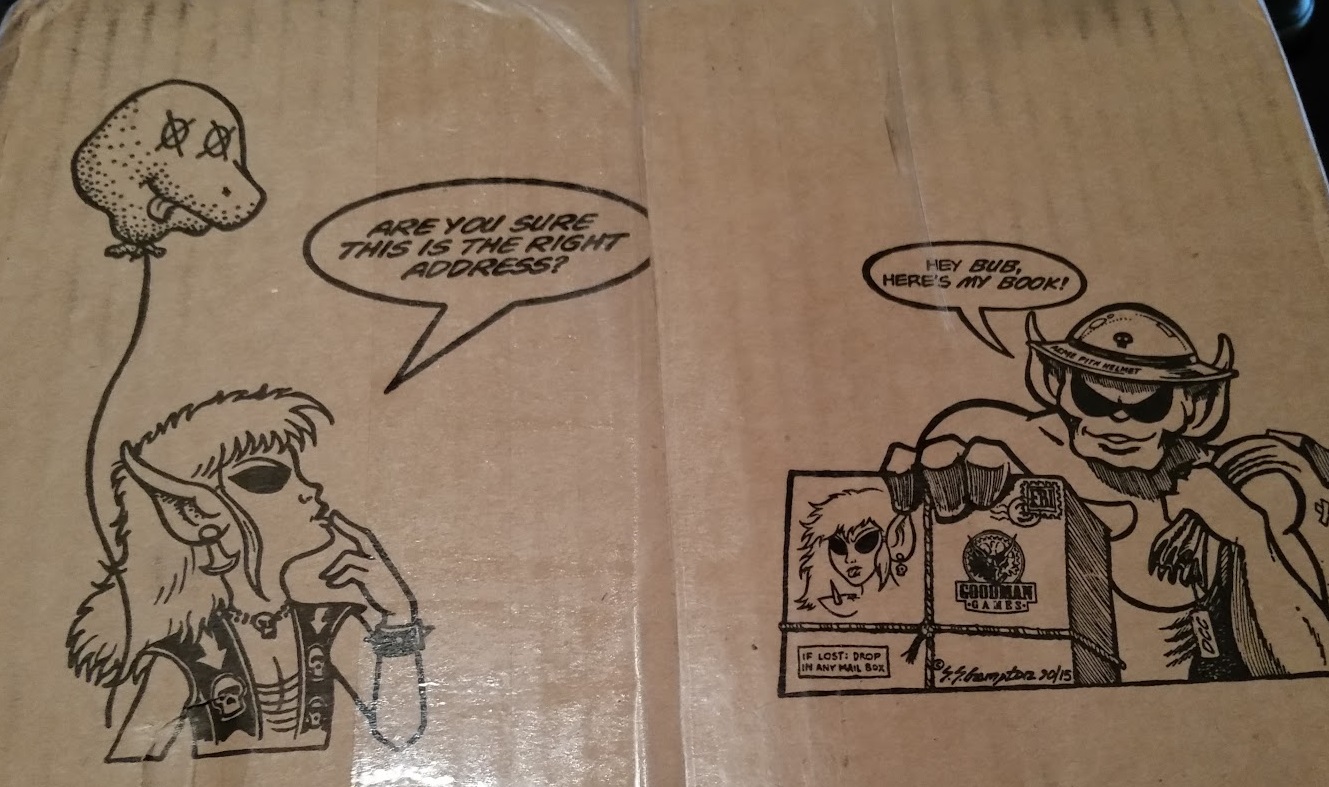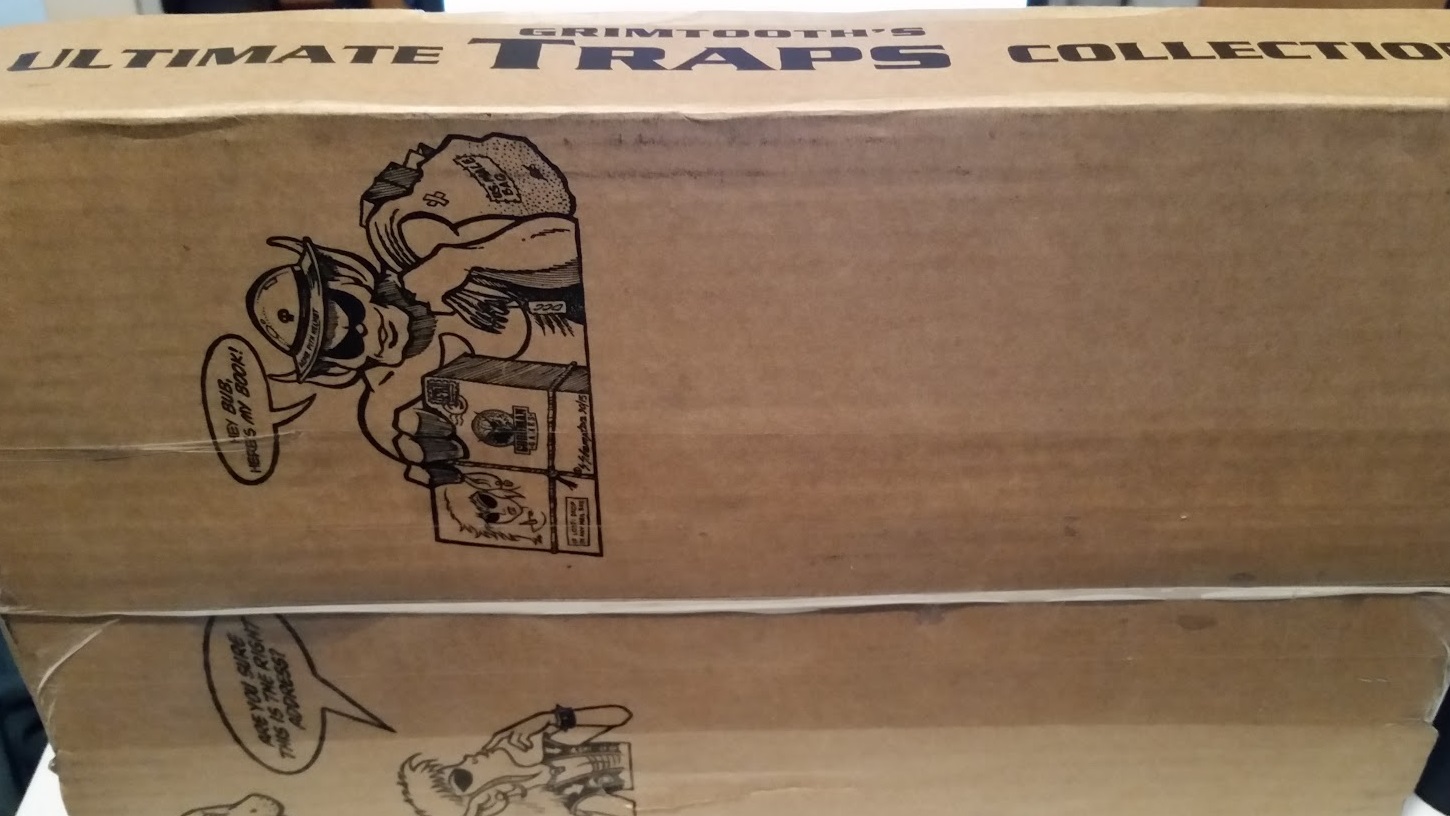 July, 2015 was the original estimated delivery date. I received mine on March 28, 2016. It was good to finally mark that off as received. I have two other Kickstarters older than the rest I am waiting on. Only one of which, the City State re-print by Judges Guild, do I expect to eventually get the promised items. The other is in legal limbo the D&D Documentary #2.
It came well packaged to not bounce around in the box. A big plus compared to a couple of other orders from the Goodman Games website. There is some cool art on the box (not pictured), but the mailing label went smack in the middle of the big graphic, so it's ruined. I am curious what it looked like pre-label.
It is the same height as my AD&D Player's Handbook, Monster Manual, and Dungeon Master's Guide combined. The Grimtooth cover is slightly wider, maybe 1/8″.

My DCC 3rd printing is also 460 pages, but Grimtooth's is slightly thicker, whether due to heavier paper or a thicker cover, I'm not sure.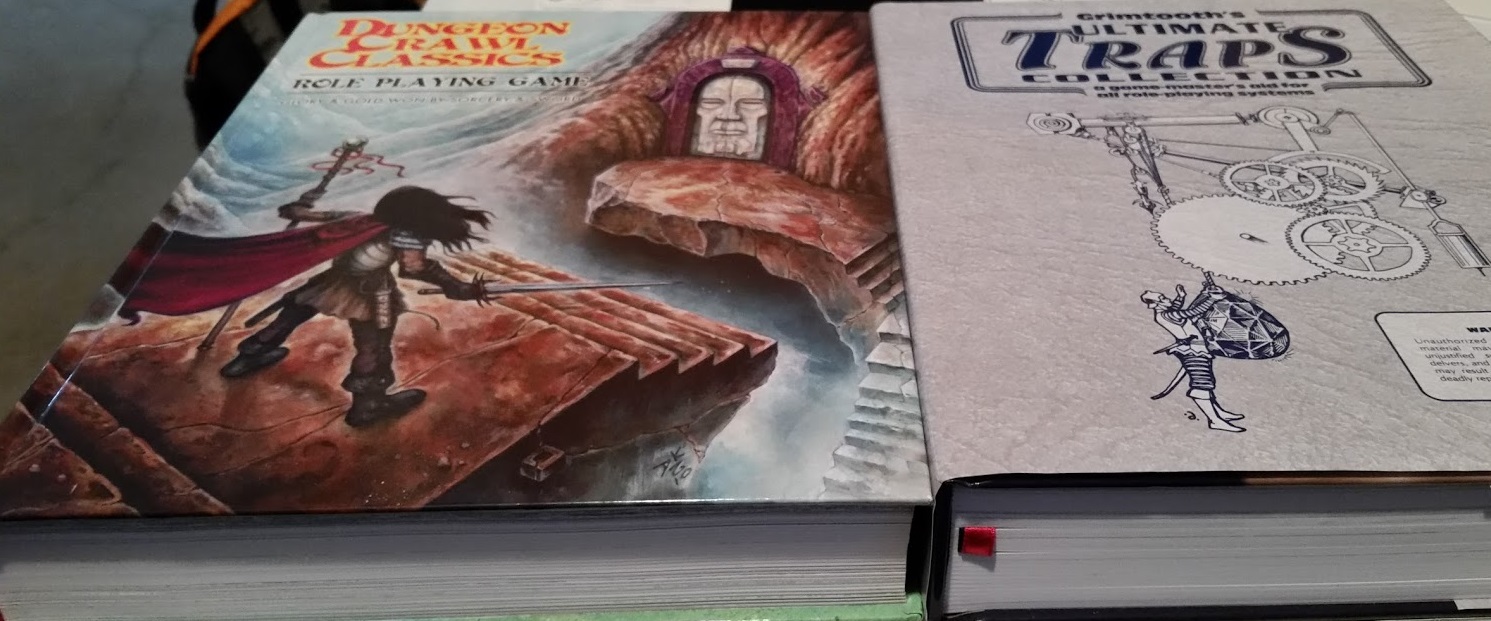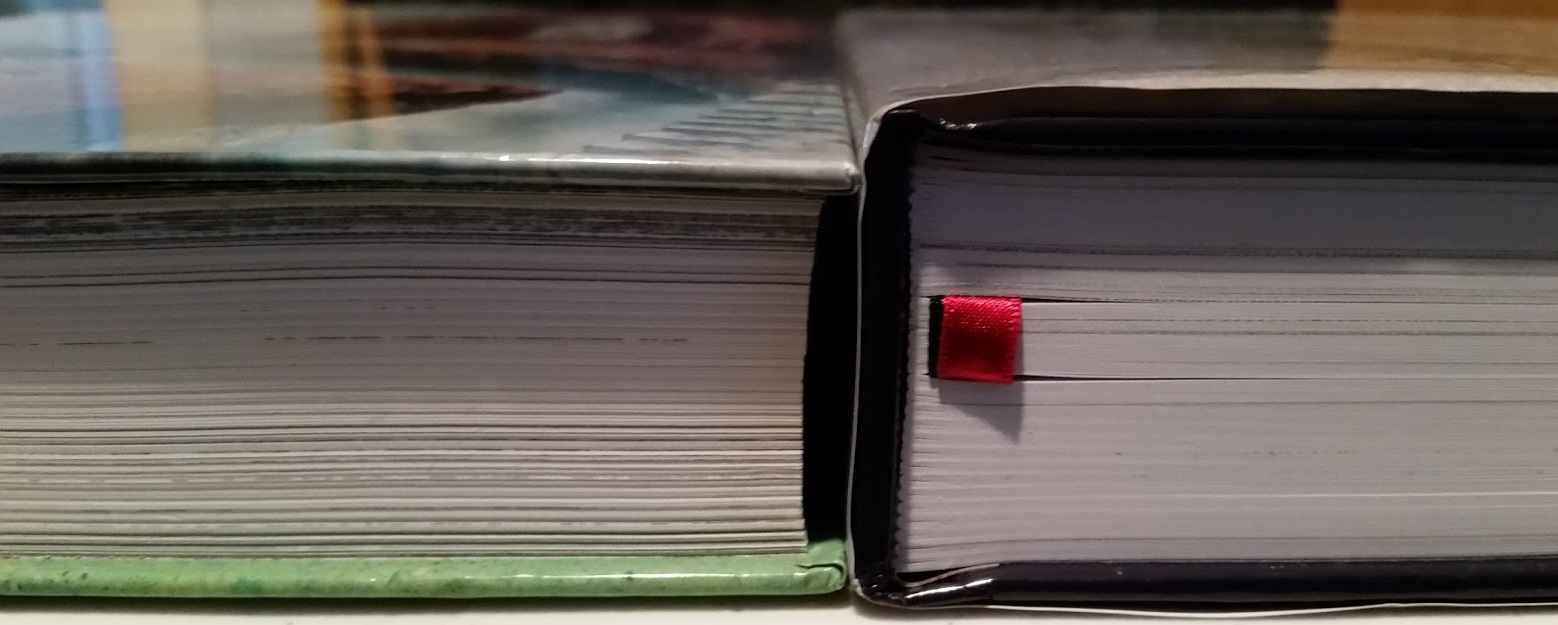 It appears to be well constructed, and of good quality.
I'm sure there are a lot of interesting bits in here. However, I'm not going to be reading through it just yet, as I have a bit of a backlog. I never had the original books. I only jumped in as I thought it was an interesting bit of nostalgia to have. In hindsight, I probably wouldn't have pledged.  I really need to be more selective in my purchases.
I may do a review in the future when I have a smaller backlog of things on my plate.