I have slowly been dipping my toes into YouTube as another creative outlet for my RPG ideas. Like most, I have been a long time subscriber to various channels that interest me. Today, I'd like to focus on highlighting four RPG related YouTube channels and what they have to offer. If you are not already following them, check them out and see if their content is useful to you. I have a companion YouTube video here.
Bill Allan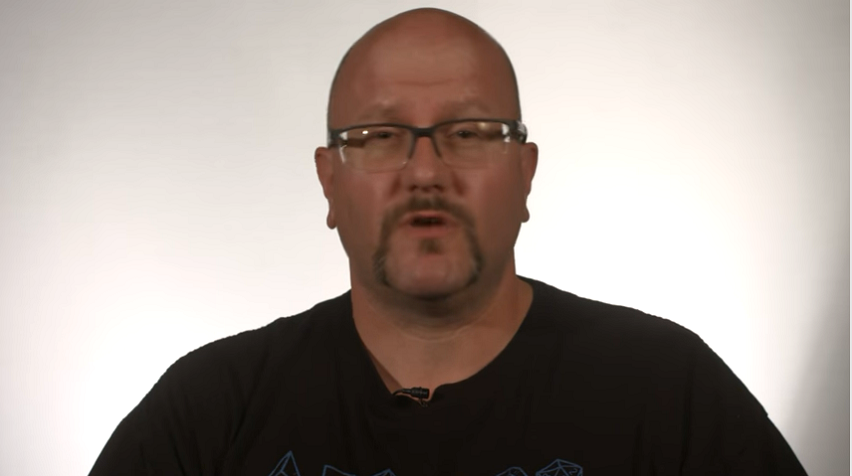 Bill Allan covers a variety of RPG topics, from cons to building terrain. He has a background in television and video production, so he makes high quality videos. His skills led him to take the lead in the live feed of the Maze Arcana events at Gen Con 50. Bill is also very helpful in sharing his knowledge so other You Tubers can improve their videos.
His various videos from Gen Con 50 were very cool for those like me, who weren't there. Being able to see a bit of the museum showing the history of Gen Con and RPGs and other table top games was very interesting and satisfying.
Here he discusses how to run monsters in RPGs. A few helpful hints, and perhaps a few you haven't thought of.
You can find Bill on YouTube, Twitter, Facebook, and Vimeo.
7D System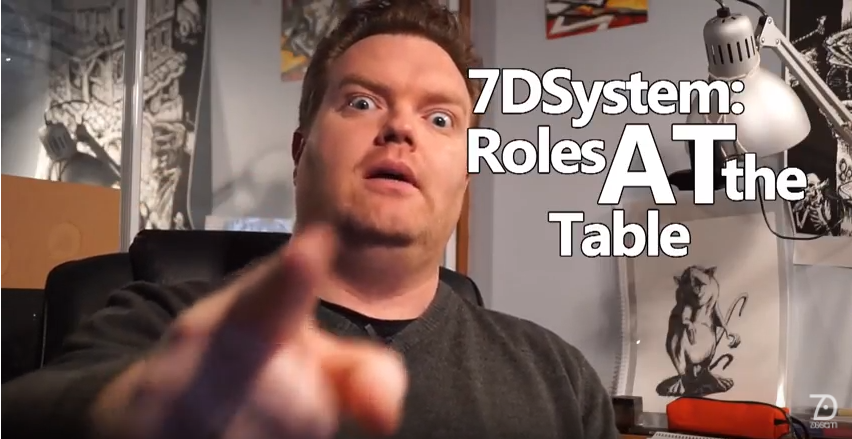 Gareth Q. Barrett has two channels, I'll focus on 7D System today. The focus for this channel is Gareth's 7D System, but there is a lot of system agnostic content here. He produces high quality videos with music and all the fancy things one comes to expect from a YouTube video. He is also very generous in his sharing of tips to help YouTube newcomers improve their own videos. There are a lot of ideas and insights here.
He is a talented artist, and produces some impressive drawings on camera. Check out his Monsters for RPG Games playlist.
Gareth likes to mix things up so you never know what manner of speaking you'll find from him. I really like his video on minor changes to the way you speak to help roleplay different characters – Acting and Voice Acting.
You can find Gareth and 7D System on YouTube, Twitter, Facebook, and G+.
Questing Beast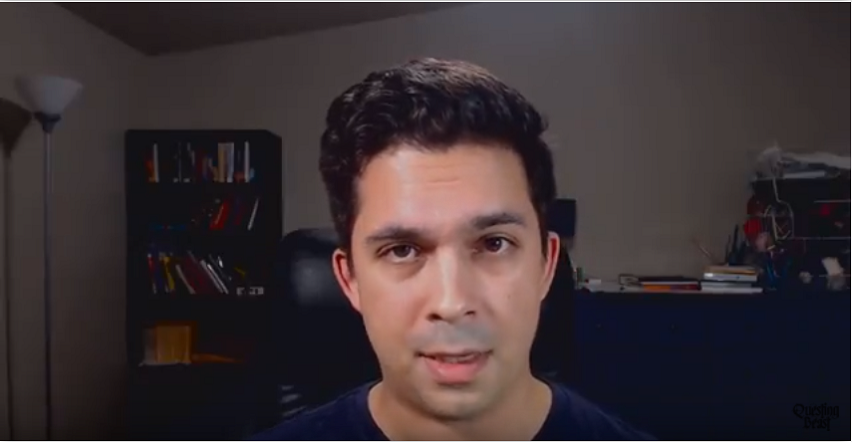 Ben Milton is a regular and prolific producer of quality content on multiple internet outlets. He has done a lot of reviews of games and modules. Actual books are presented onscreen and their pros and cons are highlighted.
He has also developed his own simple and free RPG in the OSR minimalist style, called Maze Rats, available as PWYW. He has a love for the OSR and it shows in his posts and videos.
As a school teacher, he works with kids in an after-school RPG program, playing in the old school style. He shares his experience and how the kids learn and evolve through play.
Ben is a talented artist and has done some cool maps and has videos showing how he does particular map features. He also does maps for commissions.
Recently, he started interviewing other creators on YouTube in a series called Old School Academy. His first guest was Zak Smith.
He is very active on OSR topics on Reddit, G+, and Facebook.
You can find him here: YouTube, Twitter, Facebook, and G+, Art Station for his maps, Tumblr, and his blog. He also has a Patreon.
WASD20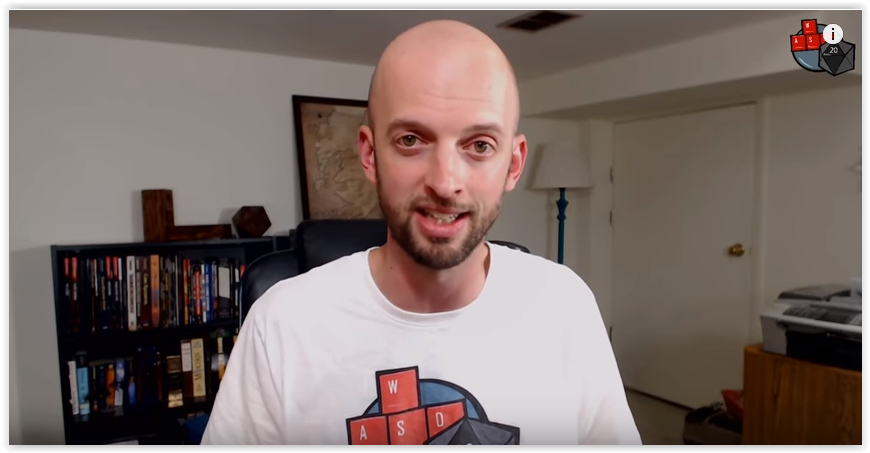 Nate Vanderzee has a broad spectrum of RPG videos on his channel. One series is on teaching people how to play D&D 5e from scratch. He assumes zero roleplaying experience, and no familiarity with the rules. His strong onscreen presence reassures the viewer that he knows his stuff.
As with anyone teaching something new to others, he assumes no prior knowledge. Many of his videos can be applicable to teaching the basics of any RPG.
Nate also draws maps, has unboxing videos, reviews, DM & player tips, miniatures & crafts, and shares about video games. He also does maps on commission and has a regular map drawing livestream. He has the site Sellsword Maps if you want to see examples of his work.
You can find him here: YouTube, Twitter, Facebook, and G+, and his blog. He also has a Patreon.
OTHERS
I want to make a quick shout out to Jorphdan (the ph is silent) for mentioning me in his YouTube video spotlight.
Jorphdan has a channel dedicated to the lore of the Forgotten Realms. His intro video is hilarious and sets the tone for what you can find there.
His other series are about D&D Cosmology (the planes of existence), a vlog and campaign diary, and live play.
You can find him here: YouTube, Twitter, Facebook, and G+.
---
+Matt Finch has launched a new project, Old School Gamer Radio, a just completed Kickstarter, with the YouTube Channel, Uncle Matt's D&D Studio. His earlier series on the OGL is a must see for anyone publishing under the OGL.
---
Cody Lewis of Taking20 has a fast growing channel. His start was showing people how to get the most of Roll20. He has branched out into all kinds of efforts this year. I wrote about his channel here, and reviewed a 5e module he co-wrote here. Cody is a welcoming and generous supporter of all RPG creators.
---
Matt Collville has a fantastic channel. He is focused on getting more people into the DM seat. While I don't agree with everything he says, I have picked up something from each of his videos. I first wrote about him here. Matt has not enabled ads on his fast growing channel, but he funds it with the sales of his fantasy novel series. I recommend his novels. I still need to write up reviews of them.
QUICK LIST
There are more RPG related YT channels than I could practically cover in one article.  Here is a quick list of some you might want to check out.
unMadeGaming Also on Twitch.
Encounter Roleplay Also on Twitch.
You can view the companion video on my channel here:
https://youtu.be/LdOag7VwYLQ