My hardcover and softcover copies of White Star came in the mail yesterday. I had time to take the pictures, but not time to write this blog post until today.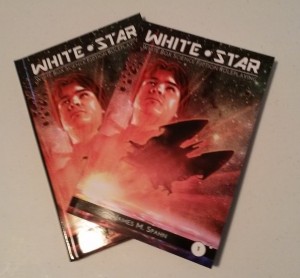 For some reason, I imagined that the books were bigger from the other pictures. Then I realized they did not show scale.
Here are some pictures for scale with Delving Deeper, the White Box Omnibus, and the 1st edition Monster Manual II. My White Box Omnibus softcover is about 1/8″ taller than my White Star soft cover.