I'm super exited to share my new blog banners and icon/avatar by the talented +Satine Phoenix.
She gave me two versions of each, so I'll have to put them on rotation, since I can't decide which I like better. I really like how the image of the avatar is like an arrow pointing to the right. This fits right in with the left to right reading of the blog title.
You can see other examples of Satine's work here. Her plate is very full, so allow plenty of lead time if you have a target date for art.
Be sure and watch Satine on her live play D&D (Eberron Campaign) show at Maze Arcana on Sundays 12-4 PST.
The new banners:


The figure in the avatar is from my favorite AD&D character, Griswald, and half-elf Cleric/Fighter/Magic-User, I have written about elsewhere on the blog. The shield design is based on one my brother, the DM drew. This gave rise, in game, to his nickname, "The Wolf". My brother also taunted me with what I settled on for the title of this blog. Read more here, and here, and hear it here, where I attempt to emulate the way my brother says it.
Satine was also kind enough to record an introduction for my inactive YouTube channel at GaryCon 8 last year. Here's the Blooper reel.
The new avatars: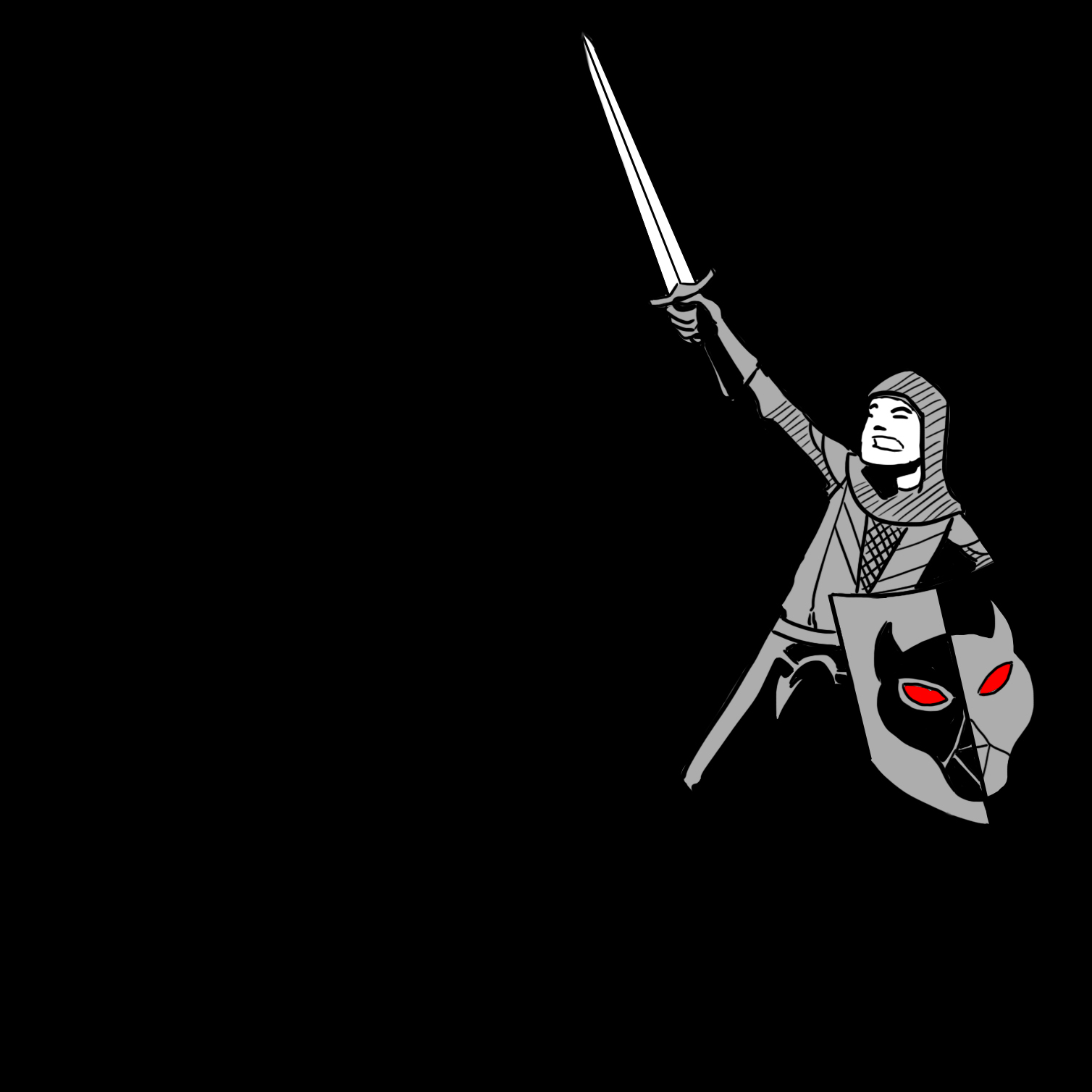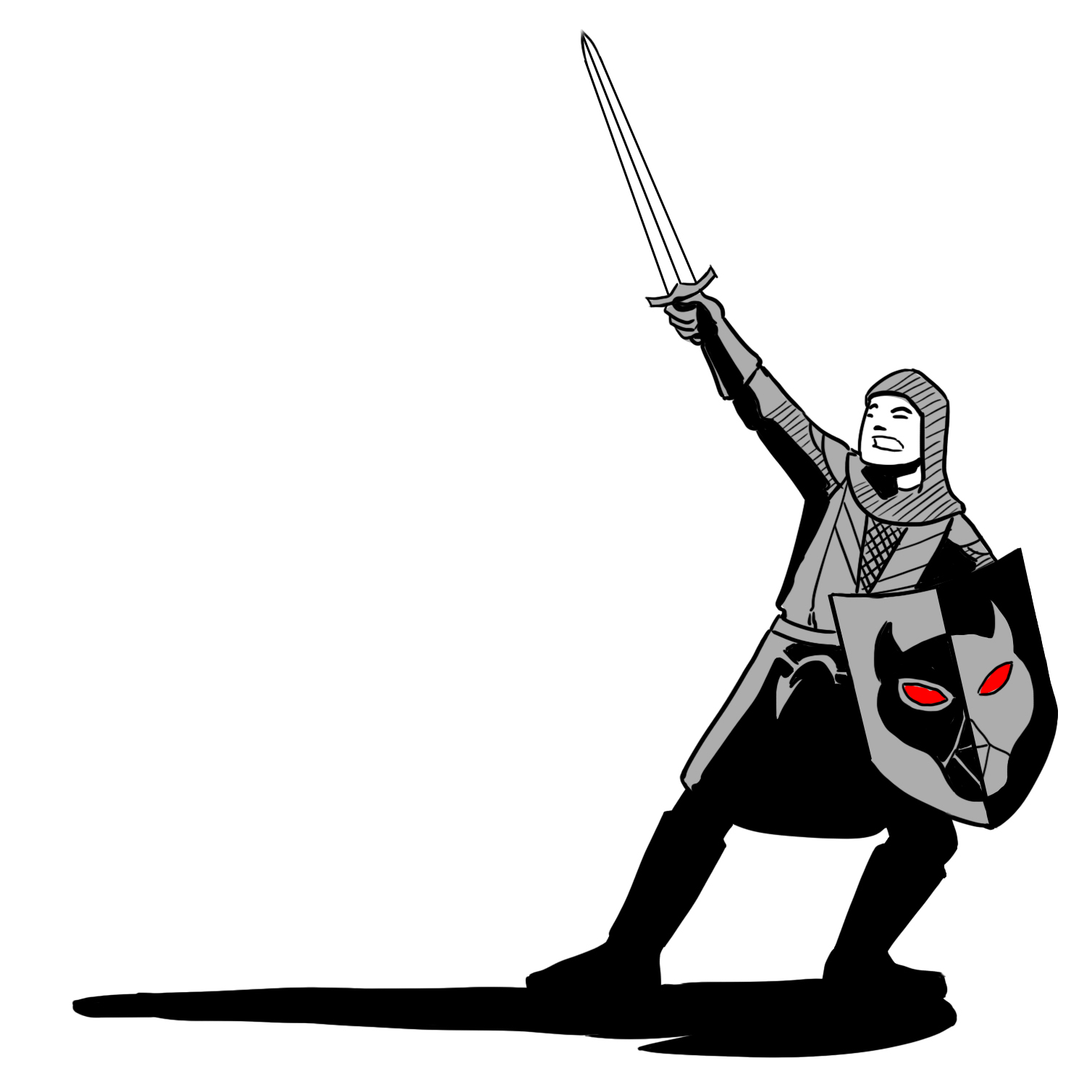 Satine suggested the black background for a T-shirt. I'll order and see how they look. Might be something I offer for sale in the future. Suggestions for online services that don't require outrageous prices to make money on T-shirt sales are welcome.
I also engaged another busy artist for an art upgrade to the blog, and his preliminary sketch is so on target to what we discussed. I'm pumped to see his final work. I'll announce who it is with the big reveal.